IN TALKS WITH: TAMER ANANI
Tamer Anani, the Executive Director of Design & Engineering at SODIC, will be a key speaker at The Big 5 Construct Egypt 2019
The Big 5 Construct Egypt will host Tamer Anani, Executive Director, Design & Engineering at SODIC, as one of the event's speakers this year. He will present a seminar session titled "Facade Innovations Using Architectural Concrete" on September 4, at 12:00 hrs.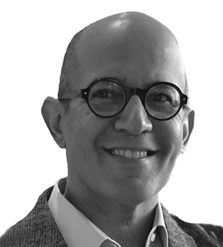 Here's what he told us ahead of the event:
What is the current status for the use of architectural concrete?
In Egypt, Middle East and Africa, the use of architectural concrete is limited to decorative landscape elements, while it is widely used in architecture especially in the United States since the late 1970s. This limitation is due to the lack of the know-how and the properties of using architectural concrete both aesthetically and structurally.
How is sustainability impacting façade design?
Sustainability is the only word to describe the humankind's future. Façade design, which I prefer calling architecture designing, is what defines civilizations and cultures. Therefore, the impact of using a sustainable approach is how future is formed. Sustainability does not mean only using the right materials, but also enhancing the life-cycle environment, costs and age of the building.
What are the top 3 things to know about architectural concrete aesthetics?
1. The variety is unlimited - it is not only limited to what we are introduced and used to in our region.
2. It is not the gray fair-face concrete only and it can replace a lot of the known materials such as Granite.
3. The concrete is translucent, colored and textured.
What are the 3 main benefits of using architectural concrete in construction?
1. Sustainability
2. Easy handling
3. Cost effectiveness
What will industry professionals learn by attending your presentation at The Big 5 Construct Egypt?
The correlation between the construction industry; using engineering, and the real-estate industry challenges. In other words, how engineering can serve the real-estate market evolution and future. The presentation will open up not only on the engineering aspect but also the impact on the real-estate industry using an out of the box approach.
About Tamer Anani -
Tamer Anani is an Architect & Interior Designer who believes in creating environments that enhance positive energy and spiritual well being. His central concerns involve a combination of architecture practice, teaching and research. Tamer Anani began his career with the Egyptian architectural firm; Farouk El-Gohary (FG Architects), working on several projects throughout Egypt and the Middle East including Luxor Airport, Ministry of Finance Towers and 6th of October education city. Tamer completed his graduate studies and earned a Masters Degree in Construction Engineering with honors at The American University in Cairo. In 2004, he set up his own practice and founded XIN STUDIO 8 that encompasses all fields of design, ranging from urban scale all the way through to products in several countries; Germany, South Africa, Morocco and Saudi Arabia. He is currently working on bringing to life some stunning residential and mixed-use architecture and urban design in Egypt; EDNC, SODIC EAST, Allegria Residence, and Spectrum.
Register to attend for free and get CPD-certification points at Daniel Tamer Anani's session by clicking HERE.