IN TALKS WITH: MAHMOUD ABEL-BARY ZAKI
Selected by MARQUIS Who's Who in the World 2013 and 2018, Mahmoud Abel-Bary Zaki's experience in Data Centers Infrastructure Projects spans 15 years.
The Big 5 Construct Egypt will host Mahmoud Abel-Bary Zaki as one of the event's speakers this year. Titled "Protect Your Mission-Critical Infrastructure List Table", his presentation will focus on:
Introduction

Market Analysis

How to Protect your mission-critical Infrastructure?

International Standards Guide lines and Recommendations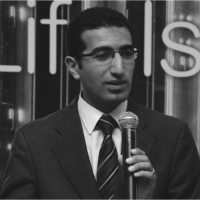 Mr. Mahmoud indulged us in a quick Q&A on his topic at The Big 5 Construct Egypt:
How do you define mission critical infrastructure?
A mission critical Infrastructure is the Infrastructure that is essential to the survival of a business or organization. When a mission critical Infrastructure fails or is interrupted, business operations are significantly impacted.
What is its importance in the Egyptian construction market?
The mission critical infrastructure is a business's quintessence and if failed, will cause serious financial and reputational damages. Today, as the companies develop and the world becomes a more web-based community, the design and construction of mission critical Infrastructure has changed and becomes very important for the construction market.
How to Protect your mission-critical Infrastructure?
There are several studies and recommendations to protect your mission-critical Infrastructure, one of them is following the international standards and developing Local Egyptian Code.
Who are the right people to attend your talk at The Big 5 Construct Egypt?
Consultants, Construction Co.'s , Government Authority , Engineers, Engineering Students and Infrastructure Planning team.
How does it benefit them to know about your topic?
They get to learn more about worldwide new trends, latest released standards, success stories and lessons learned from our region.
​Exporting international research & innovations to the rapidly emerging Middle Eastern & Egyptian markets throughout the education.
Why is Egypt the best place for construction trade fairs to be held?
Egypt is moving to become the regional hub for technology innovations by fostering an ecosystem where academic institutions, leading market players, startup community and policy makers establish common grounds for sustainable collaboration.
About Mahmoud Abel-Bary Zaki
Mahmoud Abel-Bary Zaki was born in Giza, Egypt in 1980. He received the B.E. degree in electrical engineering in 2002 and ATD of Uptime Institute, USA since 2010.
In 2004, he joined Elswedy Cables Co. as a Head of Special Cables Testing laboratory and in 2008 became a Team Leader of Schneider Electric Authorized Service Center. Since January 2014, he has been within Schneider Electric NEA where he was a Senior Technical Pre-Sales and Services Manager. He became the first Uptime Institute Accredited Tier Designer in Africa by 2010.
His majority of experience is Data Centers Infrastructure Projects span 15 Years. Had been selected by MARQUIS Who's Who in the World 2013 and 2018.