EXHIBITOR INTERVIEW: TEMAK S.A.
In talks with Matos Stathis , Sales Director, Temak S.A.
Temak S.A. will be exhibiting its latest products at The Big 5 Construct Egypt 2019. We spoke to the company's Sales Director, Matos Stathis; here's what he told us as he prepares to participate in the largest construction event in Egypt.

What products will you be presenting at the event?
We will be presenting the complete range of our products. TEMAK is a manufacturing water treatment systems company, providing solutions for water treatment via filtration, desalination, softening, deionization and other technologies. ​ We provide potable water for municipalities, hotels, residencies, process water for industries, pure water for hemodialysis units and ultra-pure water for the pharmaceutical industries and power plants as well as marine solutions for general uses, production and potable water.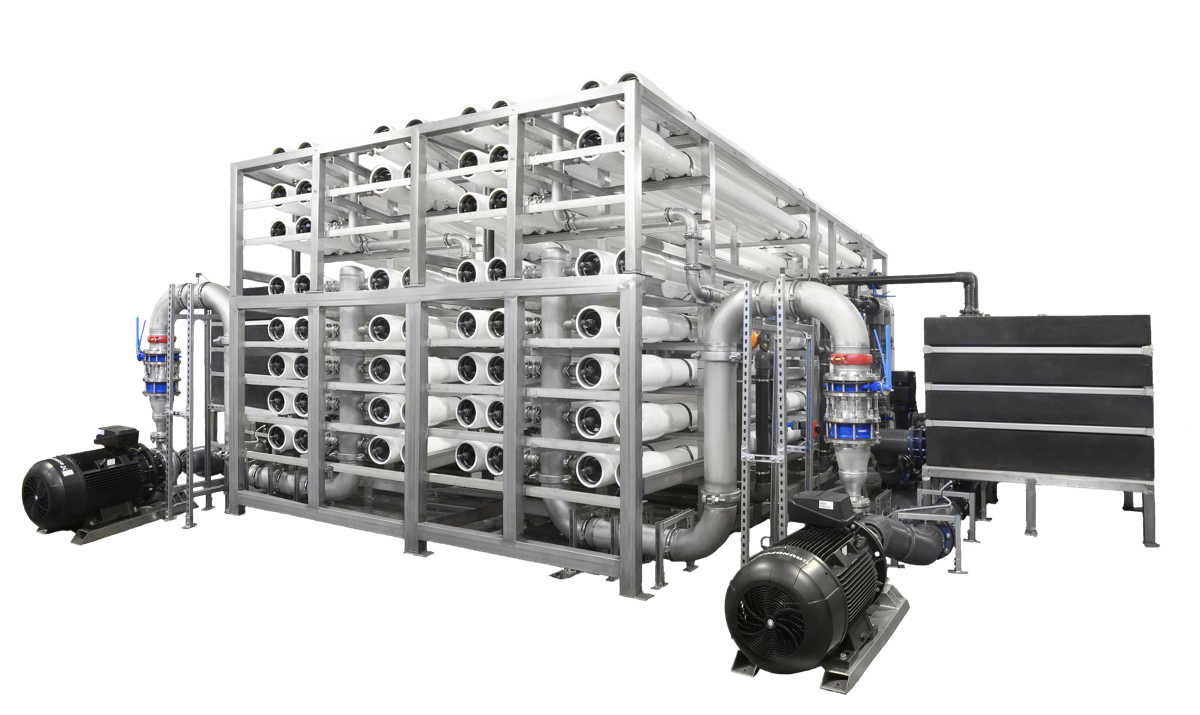 What value do these products bring to Egypt's construction sector?
The extra value that TEMAK can bring to the Egyptian construction sector is the huge number of the installed water treatment systems. Based on total water solutions and big know how, TEMAK presents thousands of successful applications and more than 40 years of experience.
Can you share your outlook on Egypt's construction industry?
Over the last two years, we have penetrated the Egyptian market with success through few esteem projects. We are looking forward to upgrade our presence in the local market, focusing on technical companies and contractors. We are specialized in projects of water treatment for the public sector and army, for hemodialysis use, production, boilers and cooling towers of power plants and industries.
About Temak S.A. -
Total water solutions, desalination systems, sea & brackish water treatment systems. TEMAK operates in the water treatment systems market since 1972 and has already gained the trust of its partners in the Middle East and Africa having successfully accomplished numerous projects in these areas.
The company studies, designs, manufactures, installs and supports water treatment systems offering integrated and reliable solutions for various market applications, such as sea & brackish water desalination plants, water treatment systems for potable use, renal dialysis units, boilers & cooling systems, power plants, food & beverage industry, steel mills, pulp & paper, photovoltaic, semiconductor, pharmaceutical industry, as well as ultra-pure water for labs and water makers for shipping.
TEMAK not only produces standardized units, but also designs custom-made solutions for its clients. All TEMAK systems can be additionally provided in mobile units, containerized or onboard vehicles. Besides production, TEMAK offers services (such as consultancy, after sales service, installation and start up) either directly from its central offices in Greece or through its well-trained local partners around the world. Moreover, the company promotes and implements new and efficient technologies that significantly reduce energy and water consumption of the plants. TEMAK is certified by ISO 9001/2015, ISO 14001/2015 and OHSAS 18001/2007.
Meet with Temak S.A. at The Big 5 Construct Egypt - Location: Hall No. 2 Stand 2G60