EXHIBITOR INTERVIEW: BASF MASTER BUILDERS SOLUTIONS
In talks with Emad Essam, Country Manager Egypt
BASF Master Builders Solutions will be exhibiting its latest products at The Big 5 Construct Egypt 2019. We spoke to the company's Country Manager, Emad Essam; here's what he told us as he prepares to participate in the largest construction event in Egypt.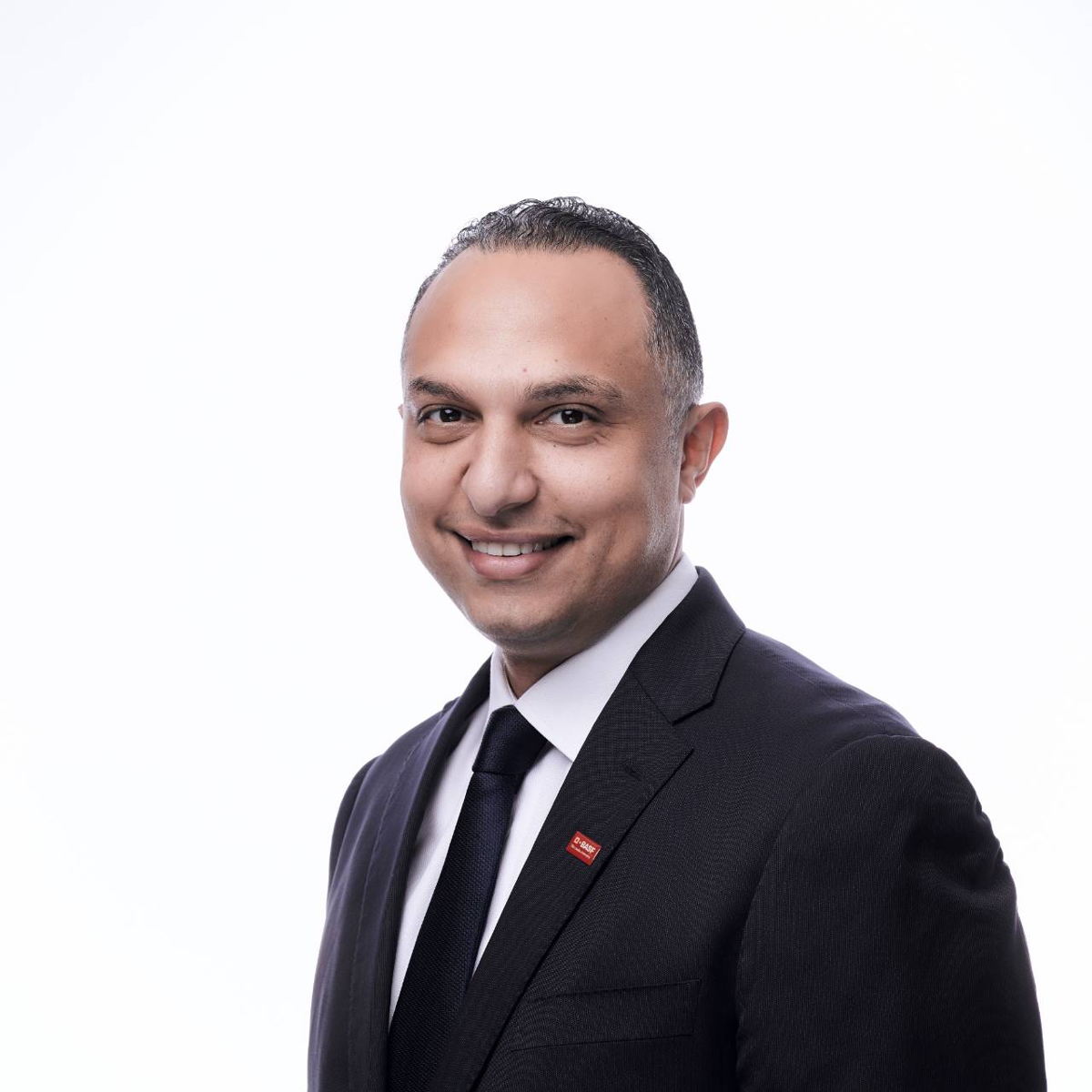 What products will you be showcasing at the event?
We are taking our participation in The Big 5 Construct Egypt as an opportunity to showcase our sustainable innovative solutions for the construction industry covering waterproofing, tiling, repair and grout, flooring systems, control and expansion joints range and concrete admixtures.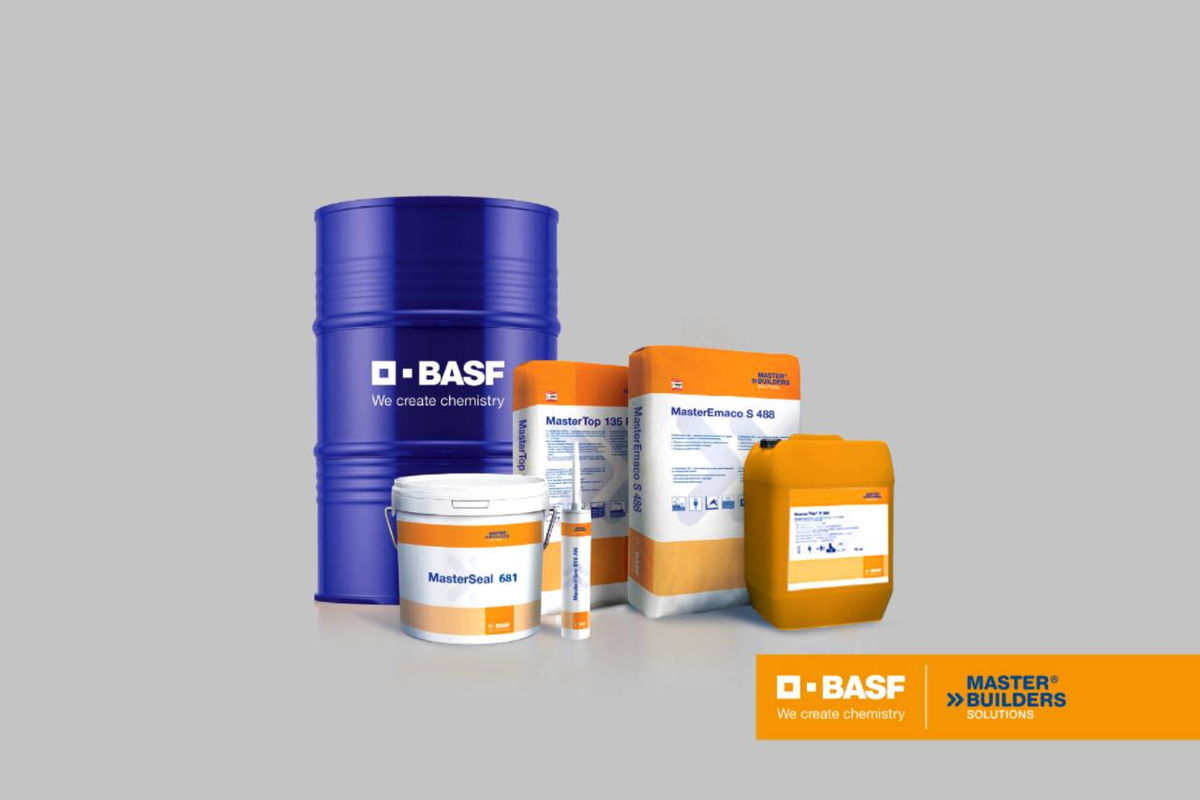 What value do these products bring to Egypt's construction industry?
We simply create chemistry for a sustainable future. We innovate to make our customers more successful through our cutting-edge solutions that we offer to the construction world. We drive sustainable solutions that are time, cost and energy efficient.
We form the best team. We pride ourselves for having superb technical support and after sales services. We are also proud to be offering solutions for all types of construction problems before, during, and after the construction phase.
Can you share your outlook on the Egyptian construction industry, and current challenges you face?
The market of construction in Egypt is booming. ​ However, it is very price oriented, so it's challenging to meet the demands with high quality solutions and minimum price. Also, the construction speed that is needed in all current projects is something that keeps us on our toes at all times.
What are the latest solutions to overcome these challenges?
Our team is working tirelessly to expand our key customers base and widening our indirect distribution channels, so we are not confined to a certain customer or project. This is to expand our network further.
We also create smart creative products/solutions that distinguish us from others in the market. These products are in most cases cutting edge technologies that set us apart from any price-oriented competition.
We offer value engineering to our customers, as through using our solutions the project's total budget is mush less than the normal, because our solutions offer less wastage and faster construction.
Simply put, we let our customers look beyond the normal boundaries of the construction market constrains.
Is there something you are really looking forward to in the pipeline?
We are very proud to be part of many national construction projects that will shape the future of Egypt. These include: Ismailia tunnels, Cairo New Capital, Rod el Farag Bridge and many more prestigious national projects.
Talking about new innovations, we have created a new concept called Green Sense Concrete and we are working with major stakeholders in the market to adopt it in as many projects as possible. This concept will help reduce the carbon footprint of construction concrete, which in fact will help save our environment or at least make construction less harmful for the ecosystem.
Green Sense Concrete is an optimized mixture program in which recycled cementitious and non-cementitious materials are used in combination with specially formulated Master Builders Solutions by BASF admixtures. The result is an environmentally preferred, cost-effective concrete that meets, and often exceeds, performance targets. The positive impact of using Green Sense Concrete on sustainability criteria is quantified by certified eco-efficiency analysis or life-cycle analyzer tool.
Another example of our sustainable solutions is the polyurethane foam for thermal insulation and water proofing roofing system. Its efficiency is much higher than the traditional system as its easy and fast to apply and on the long term, it saves a lot of energy and energy cost. Also, its better for the environment than normal insulation and water proofing systems.
We are currently adopting a blue ocean strategy, so we are always thinking outside the box, tackling issues with a different approach, discovering new horizons through looking at things from a different perspective. Basically, we look where no one else looks: this is all to make our customers achieve beyond their expectations.
Finally, how will it benefit customers to meet you at The Big 5 Construct Egypt?
Our clients will be able to check out our latest technologies, get technical expert opinion about anything they need in the field of construction, specifically construction chemicals and also experiment with our new digital solutions tools.
What where the main highlights of your participation in the event last year?
The best part about last year's event is that experts and stakeholders of the construction industry were all present. So, a lot of knowledge exchange took place and that is indeed the highlight of the event. This event also allowed high exposure for our brand by being present among all the industry's stakeholders.
About BASF Master Builders Solutions-
Master Builders Solutions is BASF's brand of advanced chemical solutions for construction. The Master Builders Solutions brand is built on the experience gained from more than 100 years in the construction industry. The comprehensive portfolio under the Master Builders Solutions brand encompasses lasting solutions for new construction, maintenance, repair and renovation of structures: Concrete admixtures, cement additives, chemical solutions for underground construction, waterproofing solutions, sealants, repair & protection solutions, performance grouts, tiling solutions and performance flooring solutions. The Master Builders Solutions brand is backed by a global community of BASF construction experts. To solve our customers' specific construction challenges from conception through to completion a project, we combine our know-how across areas of expertise and regions and draw on the experience gained in countless construction projects worldwide. We leverage global BASF technologies, as well as our in-depth knowledge of local building needs, to develop innovations that help make our customers more successful and drive sustainable construction.
Meet with BASF Master Builders Solutions at The Big 5 Construct Egypt.